An uncannily warm Saturday in September, a tea in hand, and my mom giddy as a school girl.
She wanted to go, and I'm always up for an adventure. In this case it was the Aberfoyle Antique Market even that occurs twice a year. The market is open every week for it's permanent members, but twice a year vendors from across Ontario descend here for a weekend long event.
And it can be overwhelming how much choice there is. But there are also some very cool things to be found. I managed to find quite a few. Along with some odd things that just plain made me smile.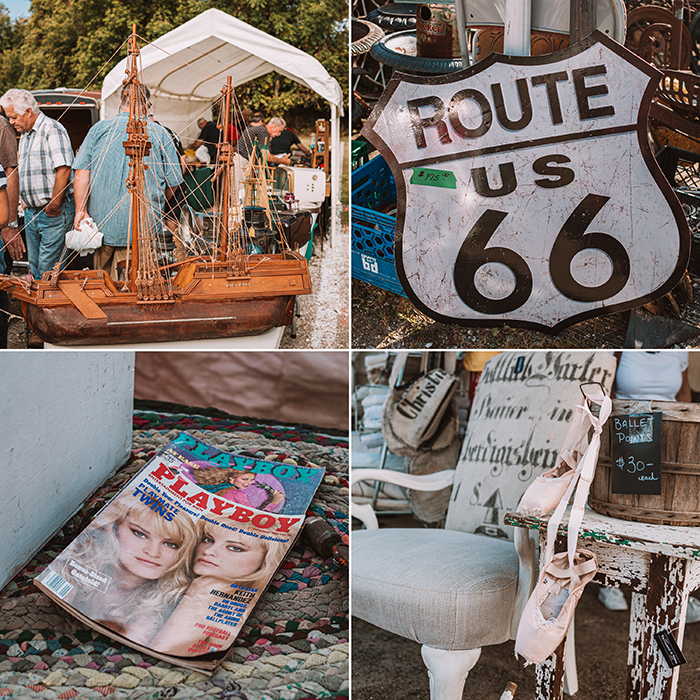 Dress – Tulle and Batiste
Shirt – Spell designs
Boots – thrifted
Hat – I forget, it's old.
Sunnies – Betsey Johnson via Winners
Polish Army hat pin bought at the Aberfoyle Market