Wealth isn't going to make us happy. Chasing that white rabbit down the hole isn't going to solve our problems.
We're constantly bombarded with this notion that we need to sacrifice everything for that next high, that next fix. And yeah, it is a fix. It's chasing that metaphorical void in our soul that we're told money will fill.
Now, don't get me wrong, we need security and stability, I'm not talking about that. I'm talking about doing anything we can for wealth – however we conceive of it.
After watching 'Generation Wealth' on Netflix, I had the thoughts in my head reaffirmed and had a voice other than the one around me saying it as well. So I'll do my bit here: don't shop. Don't purchase more than you need, more than is within your budget, or more than you can pay off.
Save up, pay off, and live within your means. There's absolutely nothing wrong with that. In fact, you might actually find out who your true friends are.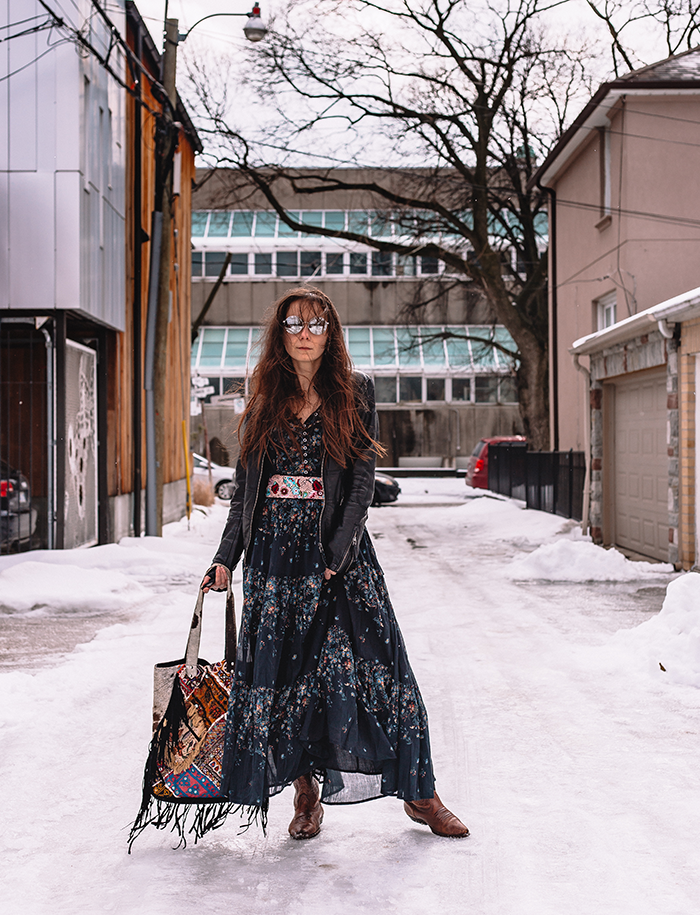 Dress – Free People
Belt – thrifted
Jacket – Le Chateau
Bag – Muche et Muchette
Boots – thrifted