Well, despite the joyful *sarcasm fully intended* flight, I finally arrived in Adelaide at 10:45 in the morning.
After a much needed shower, large coffee, and change of clothes Erin – my travelling companion for the next week and half – headed out on the town.
Specifically we headed to work, or someone else's work to be exact. There was a mutual friend shooting a sci-fi film on the other end of Adelaide, and we had been invited for a set visit. So we jetted over. It's a post apocalyptic film called 2067 and the set we saw was pretty cool. We hung out there for a while and chatted. After a bit though, we decided to leave and slowly meander back to the AirBnB via the river walk, downtown, and dinner.
Since it had been a few hours, we stopped for another coffee – I certainly needed to have one since I was working off, well, pretty much no sleep.
The winding walk back was stunning. It was my first intro into Australian landscape and I couldn't have been more pleased.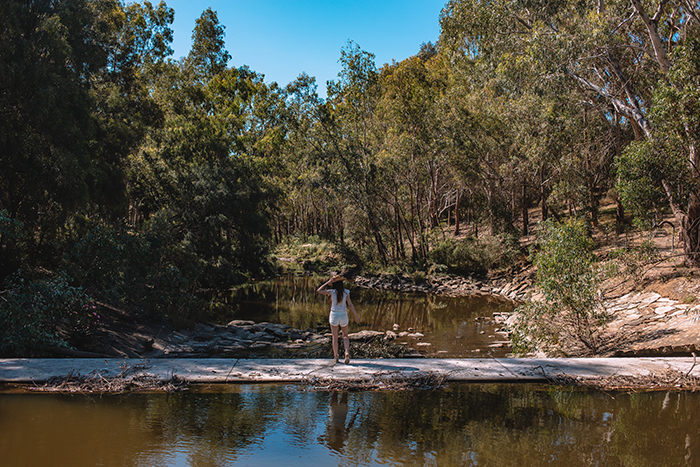 Top – thrifted via Etsy
Shorts – Spell Designs
Boots – The Shoe Company
Hat – Dorfman Pacific co.
Necklace – Lustre Boutique