My own personal beauty aesthetic is simple: organic and natural. It's that way for two simple reasons: one, I find all the chemicals and such confusing, and two, I want only the simplest things of nature on my skin because our skin absorbs everything. Which means that it all enters our body and bloodstream.
As such I use oils and essential oils in beauty products a lot.  I do use a few organic skin care lines, but even then I usually mix in some oils. Various oils have various benefits. Argan oil softens skin and has a high vitamin E content. This makes it wonderful for healing and soothing those with skin conditions. It's also a fabulous oil for acne prone skin (which yes, I still get in my 30s) because of the linoleic acid content. I've been using Moroccan oil pure argon oil on my skin (mixed in with my organic moisturizer or by itself), and on the ends of my hair for conditioning. I've also been sneaking a few drops into my body lotion for that extra hydration and going into the hot, humid summer months the healing properties will be useful for any skin rashes or irritation.
Basically, I've been using it everywhere. And it's lovely. What I like about argon as opposed to some other oils that I use in the Winter months is that is a lighter oil. It's not greasy and absorbs very quickly compared to heavier oils, so again, great for the summer months that we're going into.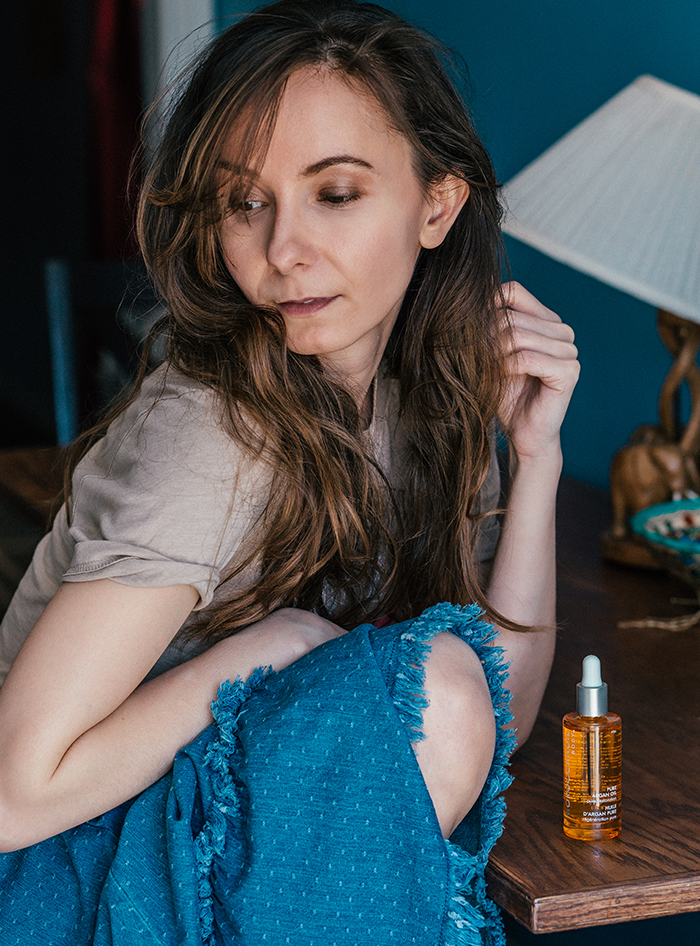 This post is in collaboration with Moroccan oil.