So I've been doing a lot of watching and knitting.
Wonder why that is, right? And I've finished this little number recently. It was a fun quick knit, but I think I'm going to sell it. Why? Because I'm too lazy to frog and redo things, but I'm not sure it's quite me. And to be fair, the making is the fun thing for me.
Honestly, if you're going to be recovering from getting chopped up like sushi, deep Winter is the time to do it – not much to do but knit and watch anyway. Plus, it gets me out of all the shovelling Andrew's had to do.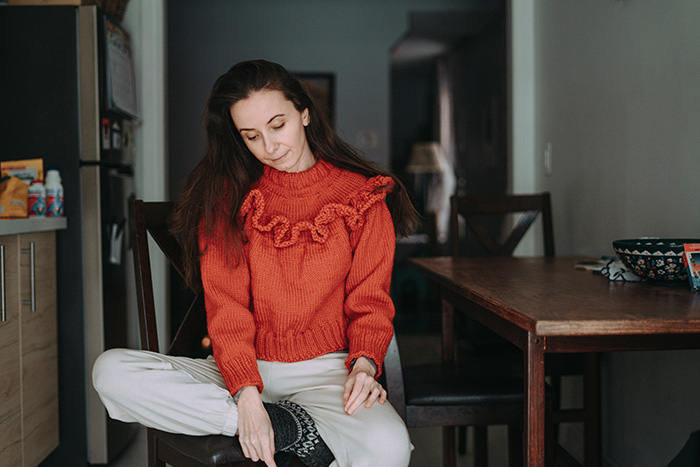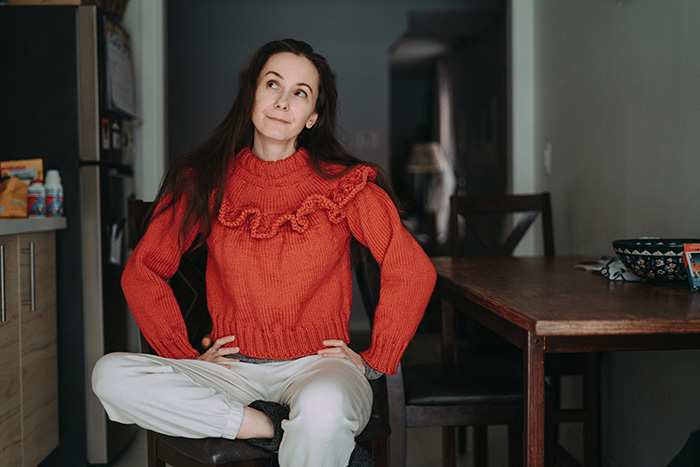 Sweater – made by me
Sweatpants – Oak+Fort *surgery gift from my Mom*