Oh man oh man, was this sweater a grind.
First off, the pattern is designed in fingering weight yarn, which means a light small yarn. The yarn I had was a hand-me-down from my mom. Luckily, it had the tags on it, so I Googled it and it came up as a DK weight yarn, which is thicker than fingering. So I thought no big deal, I'll make the sweater a size smaller than my regular size because the larger yarn will make it bigger. Well, I did, and it was so so tiny I couldn't get it on. So I had to unravel everything but the puffed sleeves and instead, I made it a size BIGGER than I usually do and it's still very fitted. So clearly, this yarn was somewhat misleading.
Luckily, the sweater is supposed to be fitted, and as I wear it and wash it, the cotton yarn will loosen and work in. Also, I was so happy to find little daisy flower buttons to add to it. It seemed like the perfect addition to a Summer sweater. Also, daisies are my favorite.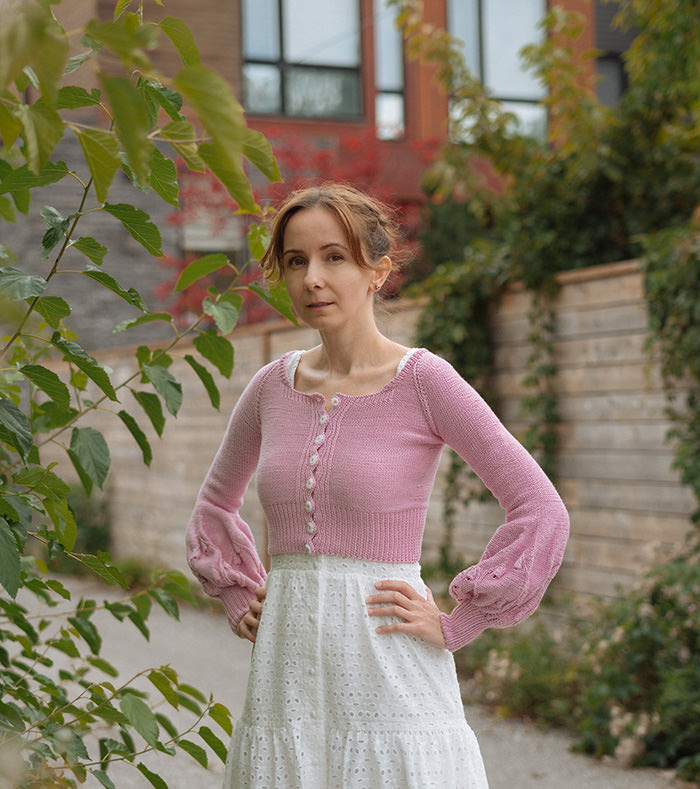 Design – Fabelknitwear
Yarn – from my mom, and buttons bought on Temu
Dress – Rihoas thrifted via Poshmark
Boots – Vintage