This sweater was fun and a bit challenging to make.
So it's actually a pattern for a short-sleeved sweater, and I fiddled with making it up a touch too. I obviously altered the sleeves to make them full length, but then because I also hate sewing seams, decided to do the sleeves up in the round so that there would be nothing to sew together. In the pattern, the ribbing where the buttons and buttonholes are is also made separate and then sewn onto the piece, but again, I don't like sewing sweaters together. So to avoid that, I skewed the pattern a bit so that I could do it all up together. After all the knitting, joining, and sewing. I then had to pick up stitches for the neckline, weave in loose threads, and make and attach the flowers. I'm quite happy with the result. I wanted something fun and light as a throwover in the warmer months. And since this is a cotton yarn, it'll be perfect.
Now this is a "If you knit it, they will come" scenario right? Means Summer's right around the corner?? No? Well fine then!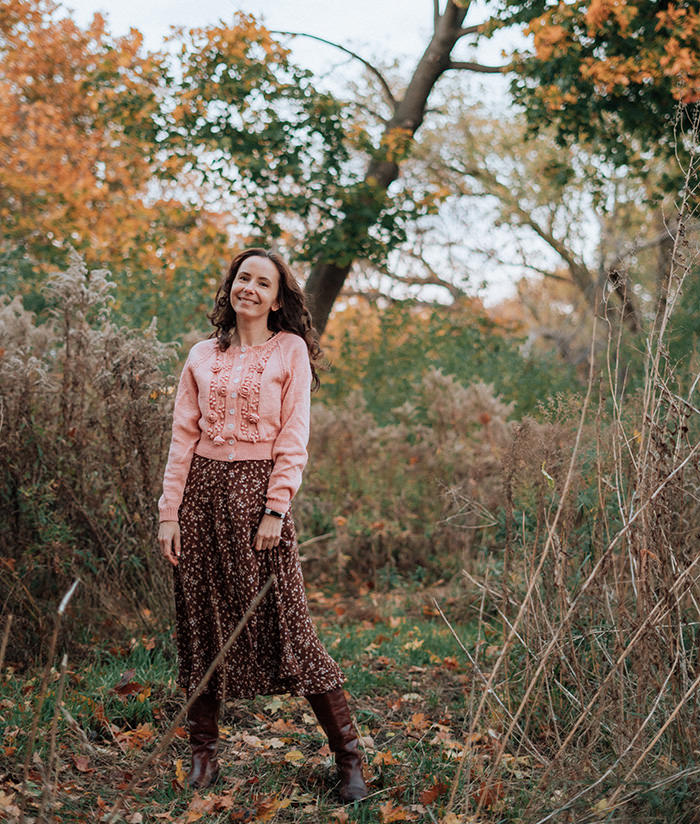 Sweater – made by me!
Dress – Auguste the Label
Boots – Frye *thrifted*