There is no 'crazy' when it comes to sartorial choices.
Okay, maybe there is – as in, I would draw the line at Lady Gaga's meat dress, but I mean for all of us non-perishables wearing humans. Pattern mixes, textures, lengths…there's nothing off limits. You like the way those things look together? It makes you happy? You can skirt swish to the end of the world? Then go for it.
I think clothes, as well as functional *I will never give up comfort, go f**k yourself if you ask me too*, should make us happy. They should add a little sunshine and fun. And a fox in a field of flowers while swishing at golden hour is happy.
No such thing as enough happy in this life.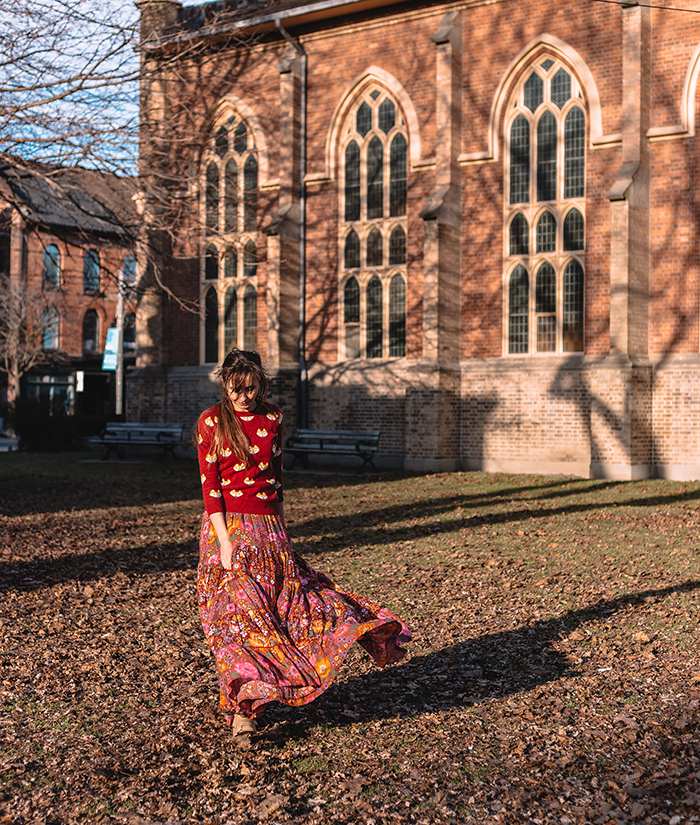 Sweater – ModCloth
Skirt – Spell Designs via Free People
Boots – thrifted
Bracelet – Purabeada