"To be grateful we have to be without defences – a risky predicament. We have to renounce our pride in order to recognize that our happiness depends on someone else. Many people do not like to feel dependent….To be grateful is to let ourselves be known." – Piero Ferrucci
First off, I'm not talking about gratitude platitudes. You all know what I'm talking about: performative gratitude found on social media so so often. I'm talking about true gratitude. The gratitude that comes in the moments of quiet and, sometimes, in the moments of pain. For example I remember in the first few nights after my surgery that I had a partner who took care of me, helped me, and woke with me every couple hours in the night when issues arose….and didn't once get impatient with me. Yes, that an extereme example, and many would say, "Of course, he can't get impatient with you, you just had surgery. He'd be an asshole." Doesn't matter, I was grateful.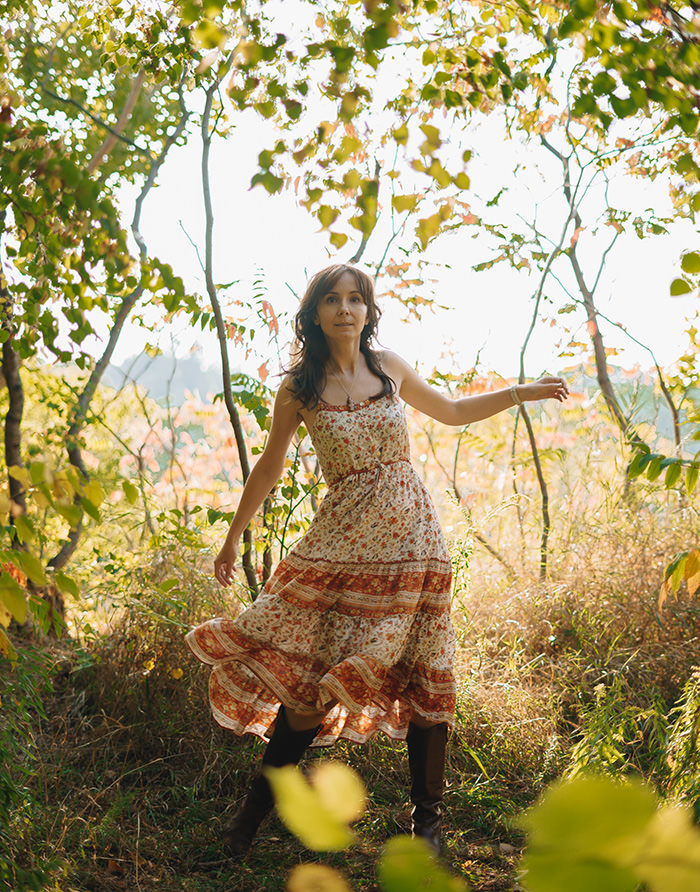 In my morning walks with the dog, I try to recount the things that I am truly grateful for in my life. It's easy to get carried away by the things that we want, and that are wanting, in our life. But I try to recount the things in my heart that are truly fulfilling. Even sometimes, the ability to have a lazy day midweek where I can play video games and maybe get some tennis in.
Again, we're not talking about platitudes and performative gratitude. The things that bring you true joy when you think of them in moments of quiet.
1st Photo – Dress Arnhem; Shoes Frye *thrifted*; Necklace bought in Poland
2nd Photo – Dress Betsey Johnson *thrifted*; Shoes CCC; Necklace bought in Poland