Gratitude does not ignore the evils in the world. It is a contrast.
To be grateful is to understand that there is pain and suffering and evils in the world, and to appreciate the good that exists within it and alongside it. It's like that saying: you can't appreciate the sun without knowing the rain. It's not about burying your head in the sand, it's about knowing that there are good things around you, amidst the bad.
It is an appreciation of what is, that does not take away from what could be.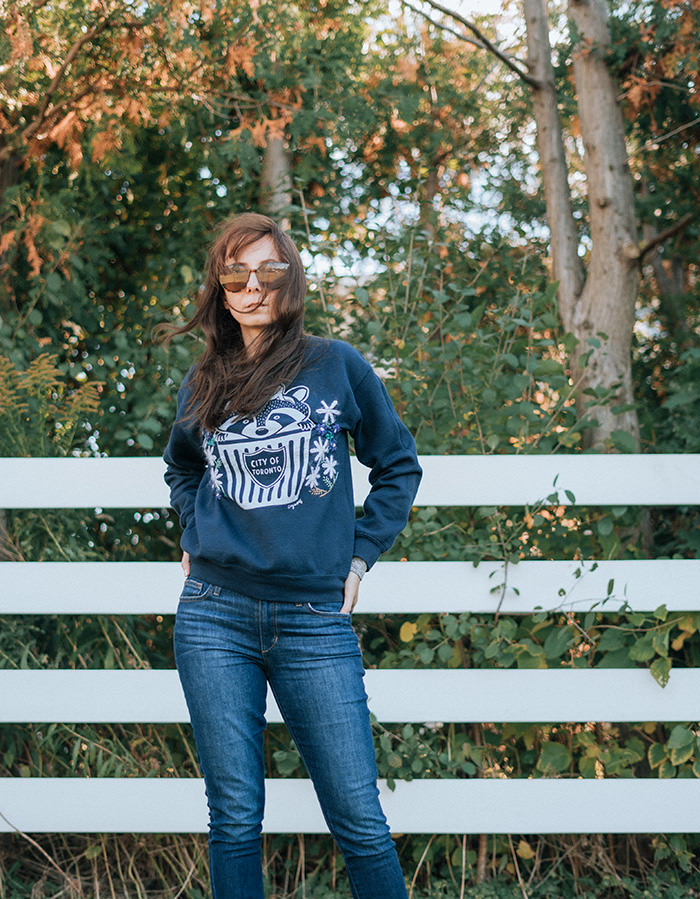 Jeans – Hand me downs
Top – CryWolf Clothing *embroidered by me*