When we moved to the neighborhood, it was not much. It was very much a neighborhood "in transition" : read poor but gentrifying.
I didn't have much of a problem with that, the house was good, and the backyard was good. But what we did lament when we did all those Summer walks with our new infant was that we didn't have a good coffee shop nearby. Flash forward a few years, and one FINALLY opened: Supercoffee. We became regulars. Regulars to the point that when my 4-year-old ran ahead and inside one day and I caught up to her a couple minutes later, the owner said jokingly, "Don't worry, we know who's she is. We would've put it on her tab."
This past weekend they celebrated nine years in the neighborhood. Nine years getting all of us around here through the days. Here's to many more.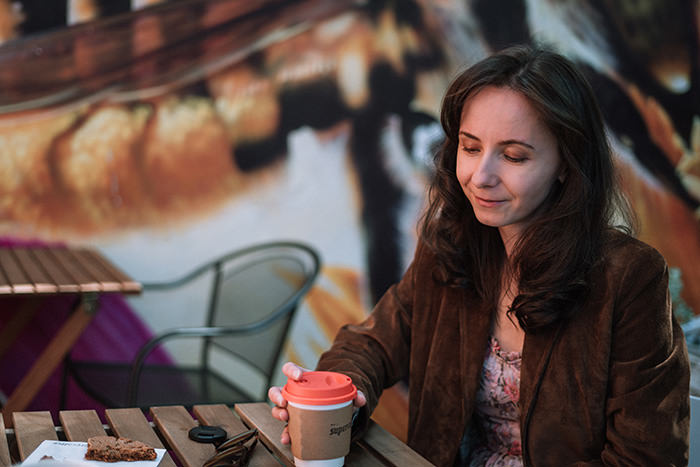 Dress – Boutique 1861
Blazer – Banana Republic *thrifted*