Top – hand me down // Dress – c/o eShakti // Tights – HUE
Shoes – Payless // Necklaces & Earrings – Ruche
I could not be happier with this red dress from eShakti. Since having received it back in September and featuring it then, it has just grown and grown in my eyes. I think I love the LRD more than I love the LBD. There's something so coy about a simply cut dress in such a bold color. It's as if you're outwardly blending in, but inwardly daring people not to look at you. The subtly subversive side.
I also couldn't resist featuring my sister in her kick ass animal print dress. I would so totally steal that.
This week is the last link up for Dressember – so show me your best!!!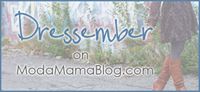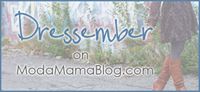 document.write('