Oh! Then let us drain, while we may,
Sometimes a simple day is what you need.
The geeky kung fu girl inside of me got loads and loads of giggles this day. Why? Because I coordinated my outfit to be the fighting style, tiger-crane. I wanted to wear my tiger shirt, and then I was thinking of layers to add on top, and when I remembered my fun crane embroidered sweater I was like yeah, Bruce Lee would love this! 'Cause in my head he really cares about what I wear.
So yeah, I had a great time with the little inside joke between me and Bruce Lee.
Graphic Tiger Dress – F21 // Plaid Shirt – Jacob // Tights – Hansel from Basel // Boots – Feet First // Earrings – don't recall (old) // Thigh High Socks – UO
Apologies for being absent without cause for the week. I've been led to the wayside by acting workshops, and auditions, and a shoot coming up in the next few days. Thankfully, the weather promises to not drop to the double negatives for the next little while. *Dare I hope that Spring has actually arrived at my little corner of the world?* So as the weather warms, my motivations to venture outside the house and take more consistent shots will also warm.
Also, stay tuned for a fabulous giveaway next week!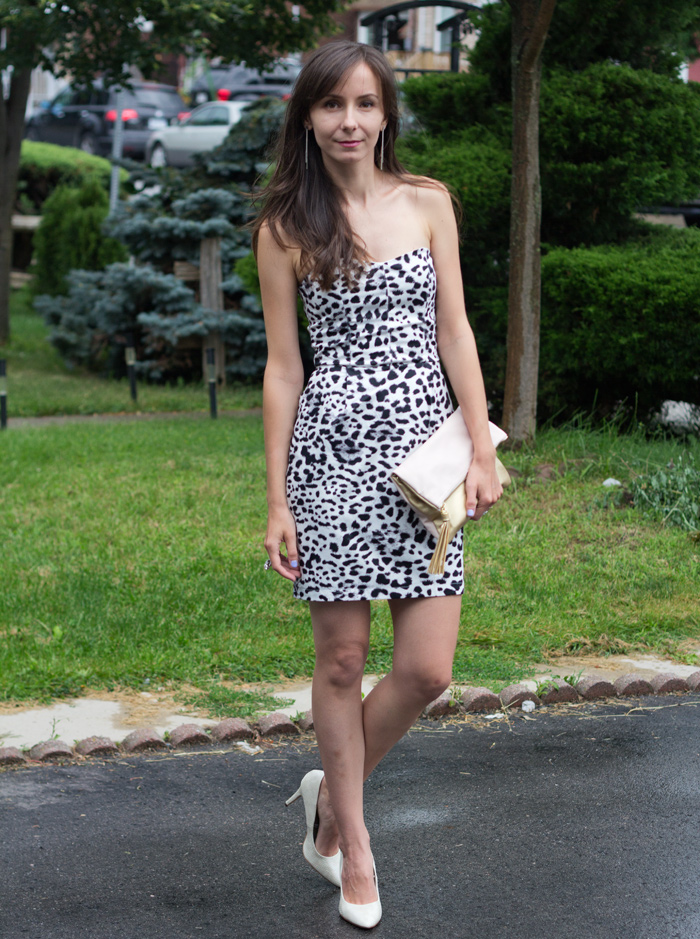 Dress & Bag – H&M //Shoes – I forget // Rings – F21 // Earrings – very old, don't remember where from
One of my girlfriends was having a birthday party at a fun bar. There was going to be a great bunch of artists hanging out and having a wonderful night, and I didn't want to miss the chance to celebrate the birth of one awesome lady.
I thought about how we dress up for for boyfriends and for husbands, but I don't think we dress up enough for our girlfriends. They're the ladies who are with us through ups and downs, and through all those boyfriends *and sometimes husbands* I think they deserve our effort to look our very best for them on their nights.
So I made sure I put in effort for my girl, Vee. I even wore heels. Now that's true friendship, am I right?
One of the ModaMama sponsors Ever.Mi Crush is having a huge sale. You should totally check it out.
*linking up with WIWW*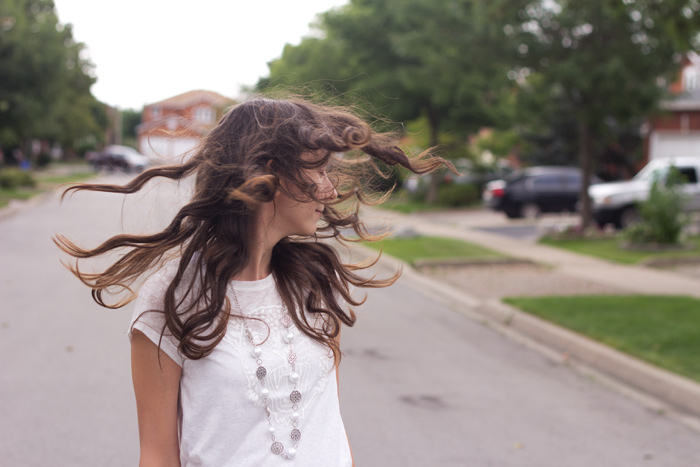 Top – H&M // Pants & Sunnies – F21 // Necklace and Bracelet – gift from Poland
Sometimes things don't go the way you were thinking, but then with hindsight you can't see them going any other way. There are some projects I auditioned for that I didn't get, and was really bummed about, but then months later while working on new and exciting ones I realize that if I had booked that other gig I wouldn't be having the amazing experience I am now.
I'm one of those people who likes to think that everything happens for a reason, but has severe trouble accepting or believing it in the moment of a harsh disappointment. It isn't until later, with hindsight that I realize the path. I need to get better at really believing it at the time.
*linking up with Fab Favorites, The Foley Fam, and Passion For Fashion*
Top – Zara // Leggings – Ebay I think? // Boots – Feet First // Necklace – Kenya via TenThousand Villages
Some days I'm poetic, whereas other days, like today, I'm just downright taciturn. The ideas in my head refuse to leave and be shared with the universe. My words and sentences have decided to firmly plant roots inside my brain and never see the light of day. It's a day that's meant to be silently enjoyed and reflected upon, but never discussed.
Quote of Today:
"You never really learn much from hearing yourself speak."

– George Clooney