This past week I had some seriously great fun with Fashion on Yonge.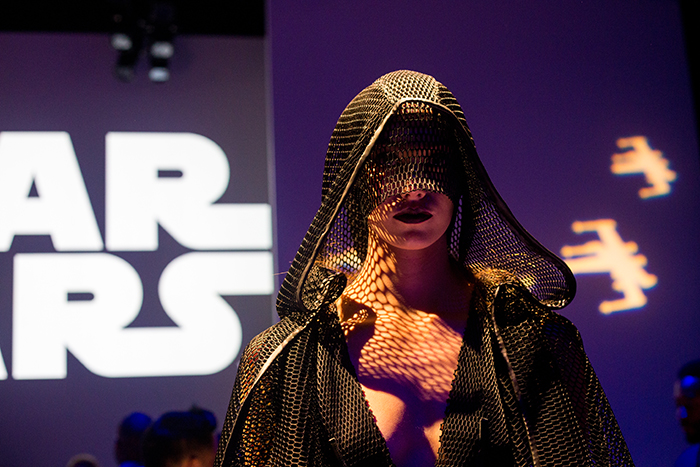 World Mastercard Fashion week is always nuts. This time though I can't go to any shows because of my schedule. The one thing I made time for was the Star Wars design competition sponsored by Disney Consumer Products and Mercedes-Benz Star Up Competition, because well, it's Star Wars. We all know what that means to this geek girl.

Inside were six creations all inspired by different characters or aspects of Star Wars.
We walked around, and viewed these creations from all angles while snacking on delicious food and drinking lovely bubbly.
After a little while, Roger Christian *the Academy Award winning set decorator and the man who came up with the lightsaber and R2D2!* came out and announced the winner.
Of course, I was very excited to see that the slave girl inspired outfit won. It was stunning!
Not only was I as an attendee treated so wonderfully inside at the event, hanging with Stormtroopers and what not, but there was also a nice Star Wars bag given out with lots of goodies inside. I'm excited to show you that Star Wars outfit. Watch for it soon.
Thanks to Star Wars, Disney, Mercedes-Benz, and Sandra at Veritas for giving this Star Wars fan a fantastic experience.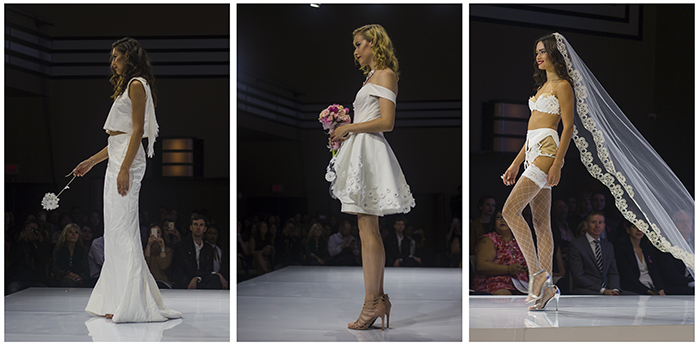 The annual White Cashmere Collection fund and awareness raiser for breast cancer was this week. I was lucky enough to be invited to attend.

I love the concept for the simple fact that it is a fashion show of pure art. It's not meant to be a show of items you can actually purchase, or trends that you should try to integrate into your closet. Instead, it is a challenge to the designers to create a piece of art out of Cashmere Bathroom tissue. And these creations are the result.
It is a fashion show of pure eye candy, and a great kick off to October and Breast Cancer Awareness Month.
Aren't they stunning? Which one is your favorite?
Also, the photo booth was pretty cool too and they even made me a gif… but you have to check that out on Instagram!
Here's a really great video of the event. It captures how much fun the day was and how beautiful the art was.

It was an honor to be invited.