"This is me schlubbing it," I told a friend. He was surprised. So hear me out.
A) Flats
2) Hair is washed but not styled or even brushed.
C) No make up except filling in brows (which I always do) and a little shimmer on the lids.
4) A tank dress I bought one size too large so that it would be loose and stretchy and feel like it's barely there.
So yes, this is how I schlubb.
And yes, that is how I list things.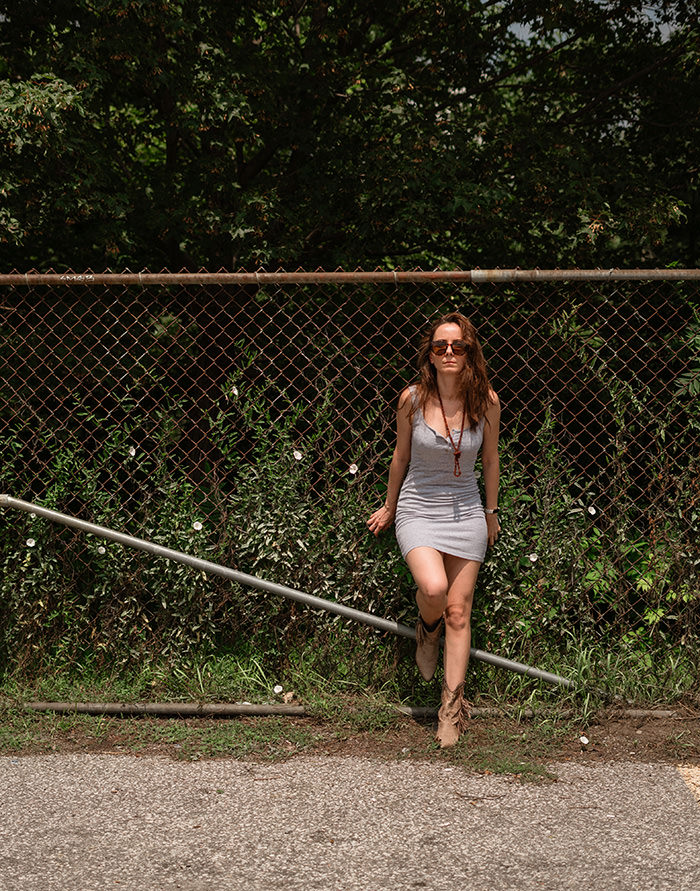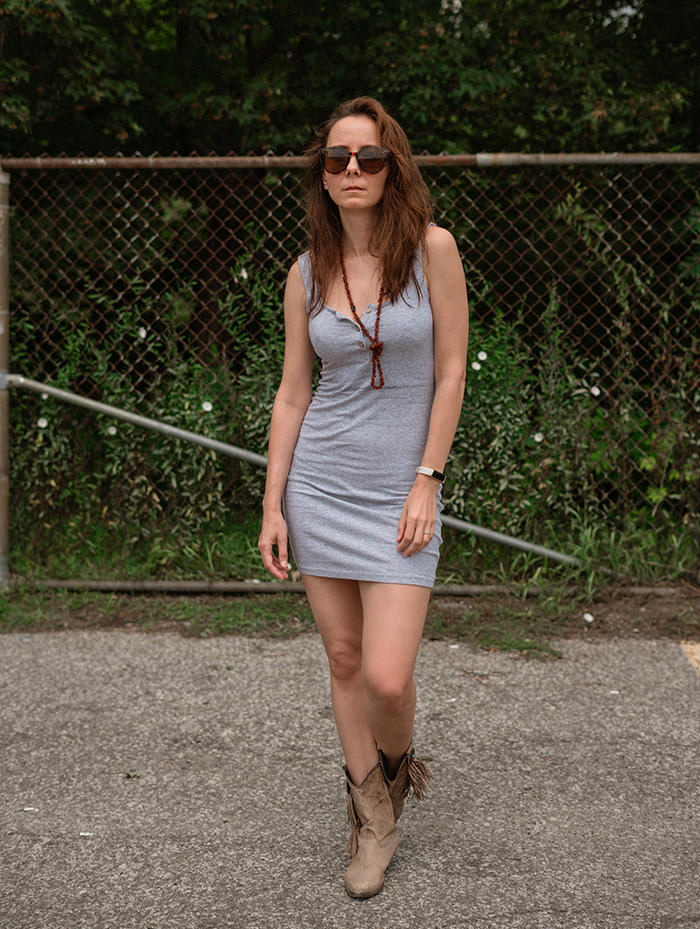 Everything is thrifted except the necklace (hand me down from my Babcia)